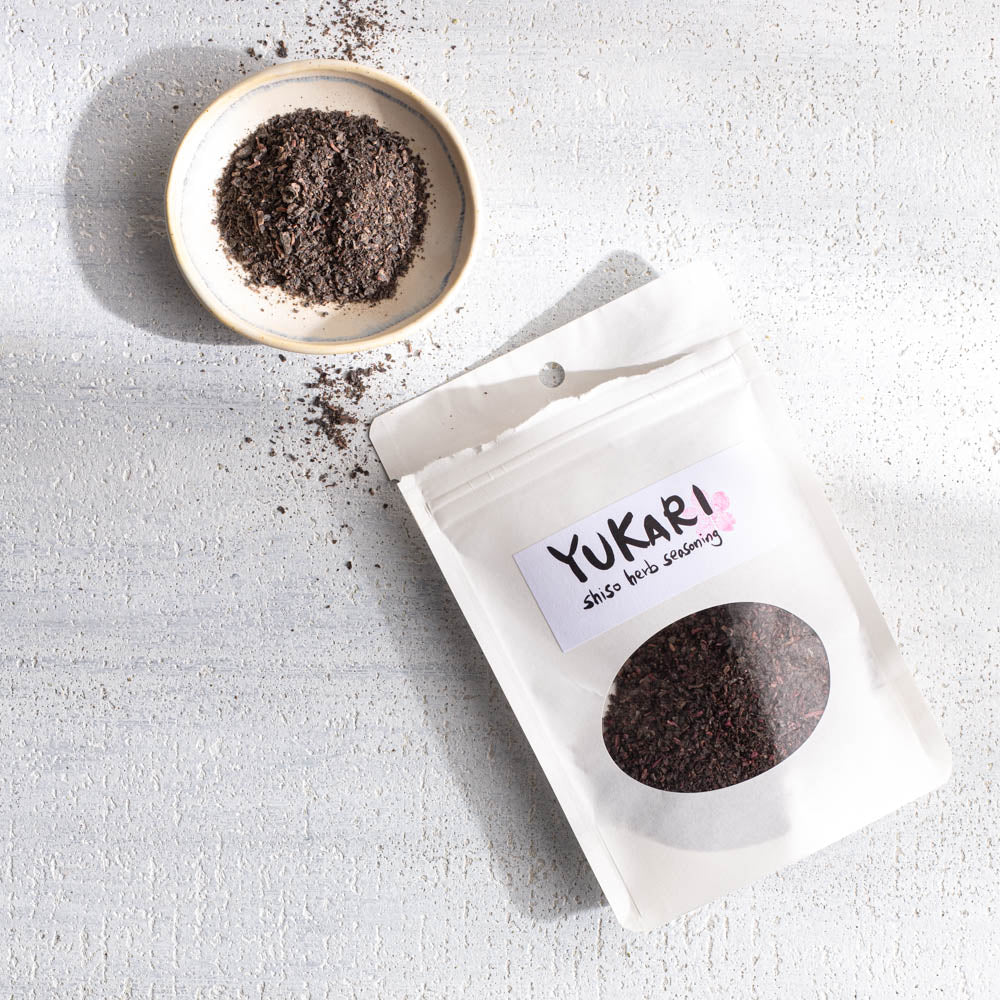 Yukari – shiso flakes
Rediscover yukari — Have you ever tasted homemade yukari? If you haven't, you're in for a terrific surprise.   
At the height of the summer, we pick red shiso leaves and pickle them together with umeboshi. After they sit together for months in the pickle buckets and the aging process is complete, we take out the shiso leaves, sun-dry, and chop them into yukari – the deep red, brightly tangy sprinkles.
The complex flavor of this condiment is traditionally enjoyed on steamed rice or in rice balls. Lately, we've been discovering other fun ways, like sprinkling on boiled eggs, fig and green salads, and tomato or melon wedges. Enjoy experimenting with new combinations of flavors on your own!   
Yukari now comes in a handy 1 oz, resealable bag, made from 100% compostable materials.
Net Wt: 1oz    $14.00  
Ingredients: red shiso leaves, ume plum juice, sea salt
Keep in a cool place, avoid direct sun.